FACILITIES

NEAL BROTHERS SILCHESTER


The main branch of Neal Brothers (Reading) LIMITED is based on the outskirts of Silchester, Berkshire near Aldermaston on a wholly owned 4 acre site. With a 71,000 square foot factory, we specialise in export packing and designing, manufacturing and supplying small to medium runs of bespoke packaging products on a just in time basis to a wide variety of industry sectors.
Primarily we manufacture heavy duty cartons, foam fittings, timber and plywood cases and pallets, all with a view to providing optimal and cost effective packaging solutions. Close to Heathrow Airport and Southampton Docks we are one of the foremost export packers in Southern England.
Our second site is based in Berkhamsted, Hertfordshire where we have a 10,000 square foot factory. The site at Berkhamsted manufacture light grade conventional cardboard boxes and fittings and supply a wide range of packaging materials.
Contact Neal Brothers today for more information on our specialist transport services.
Contact us via Email, Telephone or through our contact form.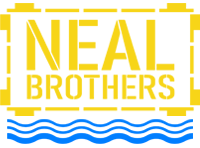 ABOUT US
The origins of Neal Brothers export packers date back over 100 years. During that time the business has expanded from its base in Leicester to operations throughout England and in Europe, North America and South Africa and with its strategic partnerships can offer full logistics and packing services worldwide.
Quality of service has always been a priority for Neal Brothers and continued growth has enabled the company to employ the best people and invest in the best technology and equipment.