SPECIALIST TRANSPORT

NEAL BROTHERS SPECIALIST TRANSPORT


Neal Brothers operate a fleet of over 100 liveried vehicles of various types suited to all our packing and shipping customers' requirements
These vary from 44 tonne 6 axle articulated trucks through specialised curtain side 18 tonne rigid vehicles and smaller lightweight vans and pickups.
Our semi-trailer fleet includes 13.6m flatbed, extendable step frame and low loader trailers, curtain side trailers with opening roofs for crane load and unload.
In conjunction with our partner hauliers we can also provide heavy and out of gauge haulage under special type goods order (STGO) for those heavy and awkward freight moves requiring load movement orders and escorts.
Our fleet also include specialised rapid response 4 x 4 vehicles to enable our skilled site technicians to attend customers premises where ever the location at short notice for pack on site operations.
Contact Neal Brothers today for more information on our specialist transport services.
Contact us via Email, Telephone or through our contact form.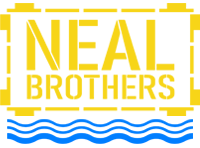 ABOUT US
The origins of Neal Brothers export packers date back over 100 years. During that time the business has expanded from its base in Leicester to operations throughout England and in Europe, North America and South Africa and with its strategic partnerships can offer full logistics and packing services worldwide.
Quality of service has always been a priority for Neal Brothers and continued growth has enabled the company to employ the best people and invest in the best technology and equipment.