FACILITIES

NEAL BROTHERS MELTHAM


Situated in Meltham to the West of Huddersfield, Neal Brothers' Northern Operation has seen substantial growth over the last two decades.
Efficiently run by a superb team, the Meltham operation enjoys the benefits of 100,000sq ft underneath craneage of up to 50 Tonnes; Meltham can cope with the majority of large packing projects, eliminating the need to pack on customers own sites.
Meltham also has two fully operational casemaking departments ensuring no case requirements are too large to deal with and currently supplies packing cases of varying specifications to numerous 'blue chip' companies.
Dovetailing neatly alongside the packing operation is the forwarding side of the business which offers a tailor-made solution encompassing Freight Forwarding, Export Documentation Including a specialist Letter of Credit Department, and bank presentations.
Neal Brothers Meltham offers a bespoke service dedicated to individual customer requirements allowing them to concentrate on their core activities whilst we manage the volatile nature of the export packing and shipping process.
Renowned for the levels of service and commitment to customers we are proud to say we always go the extra mile for our customers no matter how big or small
This simple philosophy has in turn created much repeat business –once we start dealing with a customer they come back to us time again!
Our continued growth as the UK's leading export service provider has resulted in us outgrowing the Meltham site, and the acquisition of a 67000 square feet facilty in Penistone to meet continued demand.
Contact Neal Brothers today for more information on our specialist transport services.
Contact us via Email, Telephone or through our contact form.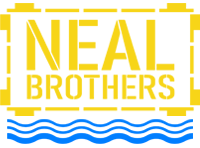 ABOUT US
The origins of Neal Brothers export packers date back over 100 years. During that time the business has expanded from its base in Leicester to operations throughout England and in Europe, North America and South Africa and with its strategic partnerships can offer full logistics and packing services worldwide.
Quality of service has always been a priority for Neal Brothers and continued growth has enabled the company to employ the best people and invest in the best technology and equipment.