FACILITIES

NEAL BROTHERS BELGIUM


Neal Brothers' success in serving some of the world's greatest exporters has led to sustained growth and investment outside the UK.
Our European coordination centre in Belgium ensures that specialist export packing solutions can be provided globally to Neal Brothers' specifications and in full compliance with the required HSSEQ standards. 
This established infrastructure and the leading role in the professional network enables Neal Brothers to manage complex Project Packing and serve a single source of export packing solutions and packing quality controller. 
The company provides uniform monthly invoicing and dedicated project manager. 
The scope and quality of Neal Brothers' services mitigate and eliminate any risks of material damage wherever our customers' goods are being packed, shipped, handled or stored. 
The range of Project Packing and Consolidation Services includes Oil and Gas, Power, Energy, Machine Tool, Construction, Medical and Nuclear industries, working either directly with the manufacturers, or with the freight management companies, or procurement companies. 
NEAL BROTHERS – EUROPEAN OFFICE / RUSSIA / MIDDLE EAST
Export Packing and Design of fit-for-purpose packing specifications for sea, air and road transportation
On site export packing services
Dangerous Goods Management
Re-usable packing solutions for serial products
Supply of transport steel frames for heavy weight and out of gauge cargo
Production lines relocation
Supply of curragated packaging
Project Cargo Packing, consolidation and line item check
Container loading and securing
Storage
Export packing inspection
Specialist Export Packing of glass structures, racing, classic, luxury and test cars, prototypes, show business and events requisites
Export packing of Flight Simulators and Aircrafts
CONTACT NEAL BROTHERS BELGIUM
Contact Neal Brothers today for more information on our specialist transport services.
Contact us via Email, Telephone or through our contact form.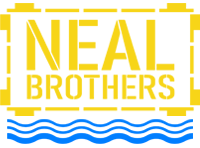 ABOUT US
The origins of Neal Brothers export packers date back over 100 years. During that time the business has expanded from its base in Leicester to operations throughout England and in Europe, North America and South Africa and with its strategic partnerships can offer full logistics and packing services worldwide.
Quality of service has always been a priority for Neal Brothers and continued growth has enabled the company to employ the best people and invest in the best technology and equipment.