FACILITIES

NEAL BROTHERS BERKHAMSTEAD


At our Berkhamstead operation, our small team rigorously models itself on the Neal Brothers family principles.  Our staff pride themselves on the professional, friendly service offered in the manufacture of in house, bespoke lightgrade, corrugated cardboard boxes, foam fittings and supply of general packing.
The large amount of lightgrade cardboard held on site, coupled with our swift pricing system, means our staff are always able to provide our customers with an economic and rapid supply of bespoke cardboard boxes.
We also stock many other packaging materials including stock boxes, bubble wrap, packaging tapes, loosefill, padded envelopes.  We can also supply heavy duty packaging solutions, wooden pallets and plywood cases via our Reading branch.
Contact Neal Brothers today for more information on our specialist transport services.
Contact us via Email, Telephone or through our contact form.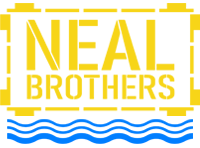 ABOUT US
The origins of Neal Brothers export packers date back over 100 years. During that time the business has expanded from its base in Leicester to operations throughout England and in Europe, North America and South Africa and with its strategic partnerships can offer full logistics and packing services worldwide.
Quality of service has always been a priority for Neal Brothers and continued growth has enabled the company to employ the best people and invest in the best technology and equipment.