NEAL BROTHERS VALUE ADDED PACKAGING

HOW VALUE ADDED PACKAGING WORKS


Step 1: Design

Our clever designers will look at all aspects of the supply chain to find the most effective packaging solution. Saving costs overall.
Key design factors:
Protect, contain, display
Convenient storage
Labour efficiency
Lower distribution costs
Reduced disposal costs


Step 2: Storage

Clever redesign of packaging can save on all aspects of storage.
Smaller, stronger packs and appropriate use of materials often lead to better palletisation, stacking, frequency of supply and storage requirements.
Key storage factors:
Pack Size
Pack Weight
Materials
Durability
Step 3: Labour

Packaging designed to be lighter, easier and safer to handle and pack can help to remove processes and speed up the supply chain.
Key labour factors:
Size, weight
Bespoke pallets, handles, catches
Pack construction
Improved assembly/packing/un-packing


Step 4: Distribution

Distribution costs and timeframes can be greatly effected by expertly designed packaging. Smaller, lighter solutions will result in cheaper air freight. Re-useable/returnable packs can speed up processes and clever use of fit-for-purpose materials may open up global sea, land or air based distribution channels. Stronger, stackable, protection guaranteed packaging saves on costly replacements and freight costs.
Key distribution factors:
Size and weight
Strength
Durability
Legal requirements
Re-useable/returnable
Step 5: Disposal

Packaging designed to be returnable, re-useable, smaller or biodegradable can help to reduce disposal costs. Lighter, legally fit-for-purpose materials also allow for an easier disposal process.
Key disposal components:
Returnable
Re-useable
Biodegradable
Legal

Contact Neal Brothers today for information on our value added packaging services.
Contact us via Email, Telephone or through our contact form.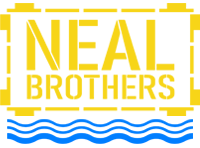 ABOUT US
The origins of Neal Brothers export packers date back over 100 years. During that time the business has expanded from its base in Leicester to operations throughout England and in Europe, North America and South Africa and with its strategic partnerships can offer full logistics and packing services worldwide.
Quality of service has always been a priority for Neal Brothers and continued growth has enabled the company to employ the best people and invest in the best technology and equipment.